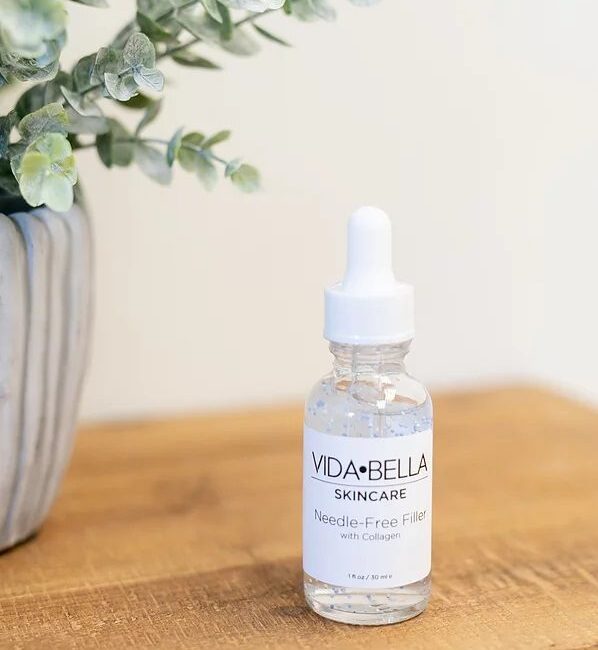 Needle Free Filler Serum
This skin firming hydrator will moisturize, firm, and revitalize complexions. Its triple bio brightening peptide complex fights the signs of aging with Copper Tripeptide-1 and Acetyl Hexapeptide-8.
Acetyl Hexapeptide-8 (Argireline) is a peptide compound that reduces the appearance of wrinkles brought on by repeated facial expressions. It has been found to temporarily get rid of wrinkles by preventing muscle contractions, therefore the perfect natural botox alternative.
The anti-aging benefits of Copper Peptides are due to their ability to promote the production of glycosaminoglycans like hyaluronic acid. A German research group found that CoQ10 suppresses collagenase, an enzyme that causes damage to the connective tissue. It protects the skin from early aging, wrinkle formation, and loss of cell activity.
Triple bio brightening peptide complex
Anti-wrinkle hydrating gel with Q10 collagen
Increase skin hydration by holding moisture longer