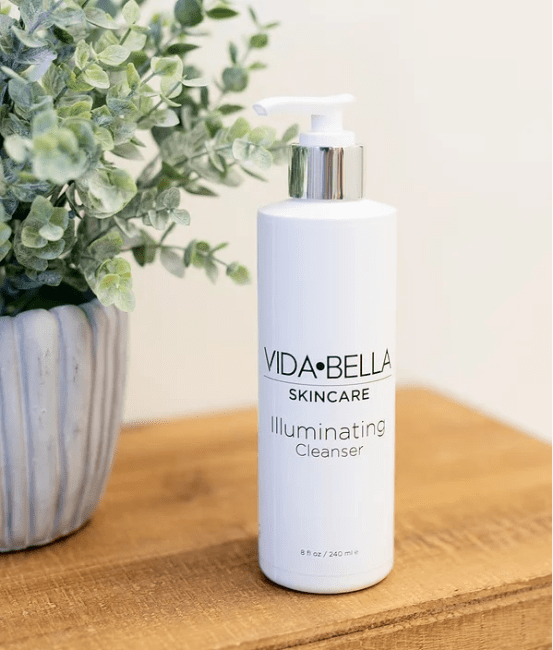 Illuminating Cleanser
The Illuminating Cleanser contains 10% glycolic acid, removes pore-clogging debris while Eucalyptus Leaf Oil leaves skin refreshed and PH balanced. Enhanced with a proprietary probiotic and peptide complex that acts as an antimicrobial agent to regulate the skin.
Clinically proven Tetrapeptide-13 for collagen boosting and repairing of fine lines and wrinkles. Oligopeptide-8 accelerates the growth of epidermal cells, reduces wrinkles, and assists in healing.
Rice/Sacchromycese Lysate stimulates oxygen and combats irritation while helping in tissue regeneration.
Contains Aloe Leaf Juice | Jojoba Seed Oil | Lactic Acid | Retinol