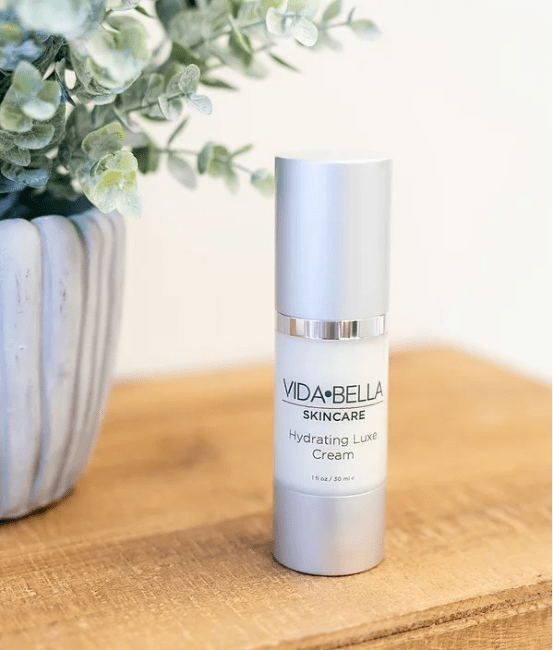 Hydrating Luxe Cream
A Luxuriously moisturizing cream that plumps and boosts skin's natural moisturizing factors. Hyaluronic Acid helps to plump up the skin's natural moisture levels while Hexapeptide-3 and Lipoic Acid work to cross-link the skin's elastin and add firmness. Vitamins, antioxidants, and Retinyl Palmitate aid as a gentle exfoliator to boost ingredient penetration.
Key Performance Ingredients like Copper Peptides have a unique delivery system that uses the body's natural protective carrier to transport copper, an essential micronutrient, for optimum skin health.
Formulated with rejuvenating Swiss Apple Stem Cells for revolutionary anti-aging performance.