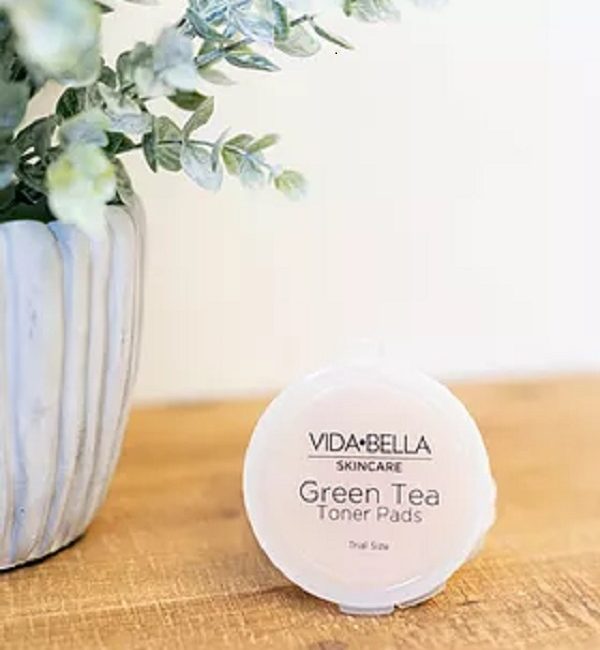 Green Tea Toner Pads
Our Green Tea Toner Pads are the perfect complement to our Vida Shade Antioxidant sunscreen and will leave the skin feeling cool and refreshed. The gentle aroma of the green tea extract will soothe the senses.
Green tea extract is naturally rich in antioxidants, which has a cell-protecting function that protects the skin from the damaging effect of free radicals. Green tea extract also contains the Methylxanthines that stimulates skin microcirculation and therefore positively influence the tone and health of the skin. Researchers at the University of Kansas feel that EGCG is at least 100 times more effective than Vitamin C and 25 times better than Vitamin E at protecting cells and their genetic material.
EGCG powder was added at the time of dispensing to ensure stability.